Tripawds is a user-supported community. Thank you for your support!
Lots has been going on around here lately and all the dogs are very curious with the arrival of our little calves….yay!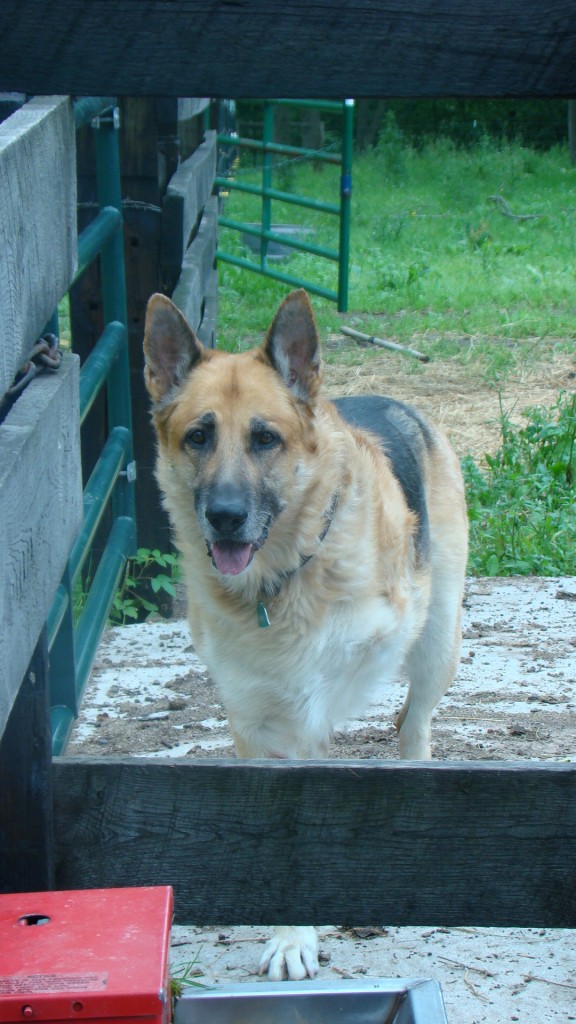 It's the one time of year that everyone wants to spend time in the pasture to checkout the new playmates. These little calves are usually up and running around trying out their kickers, with tails in the air and kicking for all their might. Of course they usually get going a bit too fast and loose their footing but hop right back up like they never missed a beat. Bandit makes his way up to the pen a couple times a day to see if anything has changed.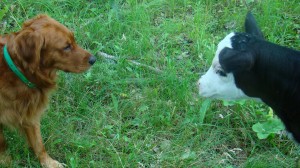 Wally well he only goes in the pen to see if there's anything new to roll in, which of course there is…..much to my aggravation. Wally is also scared of his own shadow so I guess I am not shocked that he's scared to death when this one little calf follows him all over the place and he freaks out.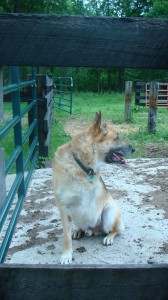 Bandit of course watching this looks at Wally like…what the heck is wrong with you and then will look at me like….well go help save Wally from his freakout session again. I swear if Bandit could talk he'd tell Wally it's time to stop being such a baby and laugh at him.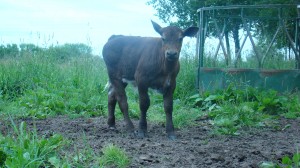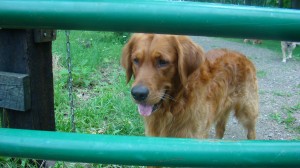 The other day Wally had 3 baths in less than 24 hours…ugh why why why must dogs roll in crap and then parade around like they're so proud of the fact they smell like a turd! Uhmmm yuk! Bandit went swimming again the other day and enjoyed it. I don't take his little brother Wally along anymore because Bandit seems to get too nervous while swimming out to get sticks if Wally is there. So now they just go one at a time. The following day Bandit was very sore but seems to be feeling well this morning. He's a trooper and full of love, strength and loyalty….gotta love that!
Hope you all had a safe and fun 4th of July!    Love~ Misty & Bandit